About us
António Chaves and Rui Batista are founding partners of Rivus and share a passion for the Douro and boating. With over 10 years of experience sailing on the Douro, they decide to launch the first wine boat in Portugal.
Allied to the Douro wine tourism and the Quintas in the region, Rivus organizes luxury cruises with a wine experience on board, having a unique and very personalized service. With a well knowledged crew about the river and the regional culture, Rivus assures an unforgettable experience aboard Senhora do Carmo.
António Chaves
Born in Porto, António soon got to know and love the Douro through his grandfather's quinta, where he would spend summer participating in the harvest and wine making.
In 2005, he moved to the region with his wife and 3 children. He worked in wineries and other aspects of wine making until becoming a skipper for a prestigious boat cruise company. Other projects followed, all related with boats, the Douro and of course, the wines.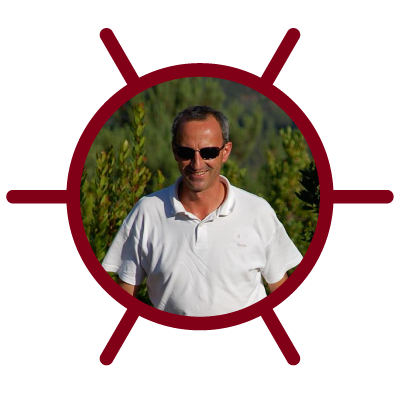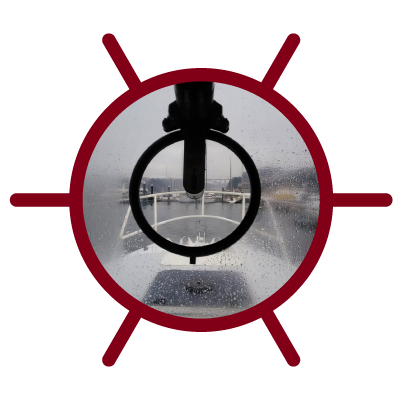 Rui Batista
Rui Batista was born in Lamego, but always lived in Pinhão. He nostalgically remembers the days that he accompanied his grandfather in the quinta that still belongs to his family. Passionate about the Douro and its people, he returns after some years of absence to work in an important boat tour company. Desiring to have a personal project in the region, he comes aboard this new project.
A Senhora do Carmo on the Douro
Senhora do Carmo was the name found for the boat, an English built Trawler from 1971. The name represents an inescapable motive when speaking of the Douro, it is also a tribute to António's grandfather who owned a sail boat with the same name.
Nossa Senhora do Carmo (Our Lady of Carmo) is also one of the patron saints for the sailors of the Douro. In the XVII century, when the Port wine was transported down-river on the traditional Rabelo boats, over extremely strong and treacherous waters and defying conditions, sailors built a chapel in her honour at one of the most dangerous passages, where they would anchor to pray for her protection and a safe journey while transporting the barrels down to the estuary at Porto.
All this finished in mid XX century when dams were built for hydro-electric power production and to "control" the current making navigation safe, also creating a waterway that today is used for tourism and transport of some goods.
Get ready for an unforgettable experience in the Douro...